When purchasing a property one of your first steps of due diligence should be a lab based meth test.
The results help you make an informed decision to either move forward with further due diligence or walk away from buying that property.
If you are buying a home you should list a meth test as a condition of sale on the sale and purchase agreement. Ask your conveyancing solicitor how to do this.
Perhaps this is partly because we want to believe the best about people selling the house.  But when it comes to spending hundreds of thousands of dollars on a property, you cannot take people at face value.  Doing a test shows you are serious about protecting your investment and the honest vendor has nothing to lose or fear from meth testing a house before sale.
3 mistakes home buyers make
Here are three reasons clients told us they did not think they needed to order a pre-purchase meth test:
Case 1: "The owners are elderly so I had no concerns about meth"
Case 2: "It's a brand-new home"
Case 3: "It's valued at nearly $2million and in a nice neighbourhood"
And yes, before you ask.  All 3 tested positive for Methamphetamine contamination
3 case studies of positive tests in home purchase
Case 1: Elderly home owners 
A 90-year-old couple sell their property.  The new owner moves in and a neighbour suggests a meth test.
MethSolutions completes a Baseline test and the lab detects 9.0 micrograms as a total of the composite sample.
It transpires the previous owners' 60-year-old son had been living in the property on home detention for methamphetamine related offences.
The new owner was advised to vacate as a precautionary measure.  Our plan now is to run a detailed Contaminated Site Inspection to establish individual concentrated levels in each area.  The contractors will use the results to develop a decontamination plan.  Following decontamination, MethSolutions will retest each individual area to ensure the property is habitable.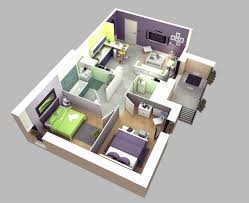 Case 2: Brand new home nearing completion
The building site manager received information about one of the tradesmen's drug related activities on the work site.
MethSolutions completed a Baseline test and the lab detected low level methamphetamine contamination inside the home.
Cleaning and retesting was undertaken prior to handover to the owner.
Case 3: $1.8m home in 'nice' area
Fully renovated 4-bedroom family home with studio flat and swimming pool with a market value of more than $1.8 million.
The vendor accepted the purchaser's offer and the offer became unconditional.
Within days, the new owner saw an article in the media about methamphetamine and ordered a meth test.  MethSolutions completed a Baseline test and the lab detected nearly 16 micrograms as a total of the composite sample.
Further testing is required at a cost of approximately $2,000 plus GST and the contractors have indicated decontamination costs are likely to exceed $50,000.
Individual area by area tests will be required following decontamination.
Once the levels are reduced as low as possible and under the acceptable level for occupancy, refurbishment can begin.
Lessons learned from meth testing
Our results team deals with these types of situations every day and we have tested over 12,000 properties nationwide with, on average, 40% of those homes returning a positive result for methamphetamine.
Contrary to the urban meth myth that a positive meth test result can be due to cleaning products, if the lab detects meth in the samples, there is meth in the property sampled!
Buying a home is an emotional journey as you consider beautifully presented properties (courtesy of home staging) we all know that it's easy to fall in the love with a property.
But at the end of the day the only way to establish the meth status of a property is to undertake a lab based meth test.
Lab analysis is sensitive, accurate and reliable with a detection level down as low as 0.02 micrograms.
The cost of a MethSolutions pre-purchase meth test ranges from $189 to $289 plus GST to sample a 3-bedroom home and depending how quickly you require the results. For larger properties, additional kits will be required.
We provide a written report and if your test shows positive results, we will call to talk through the options.  In some cases, a positive meth test result is just a speed hump however in other cases it's a stop sign in terms of purchasing the home.
If you have any questions or would like to book a Home Buyers Pre-purchase meth test, please call us on 0800 638 4522.