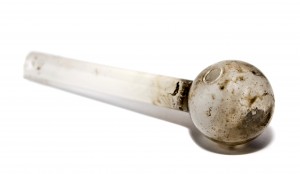 Over the last 3 years, perceptions around the risk presented by meth related behaviour have changed. How have these perceptions changed reality and is it a risk worth managing?
Miles Stratford Director of Safe & Healthy Home Solutions provides some food for thought for investors.
This government seems to have taken great delight in lining up property investors. Owners of investment property have a slew of reforms to contend with. Many come with significant cost associated with them. As a result, investors need to make an assessment of the risks they are exposed to and determine whether or not investment should be made in management of these risks.
So what about the risk presented by meth related behaviour.
Is it a risk worth managing?
Where meth is concerned, the government initiated and promoted a policy on meth that has undermined confidence in the meth testing industry. It has also resulted in tenants no longer being accountable for meth contamination, where this is limited to use alone. This despite the behaviour being illegal.
Consider this policy in light of these realities:
The value of a meth affected property is reduced in the eyes of many people. Even where the meth related behaviour is limited to use alone.
If you buy a property with a pre-existing condition or fail to manage the property effectively, you have no recourse to insurance – how will you cover what can be considerable costs?
There is debate around what level of meth constitutes a habitable level.

The Standard hasn't changed.
Gluckman's meth report distinguishes between use and manufacture.
Definitive levels for rentals were supposed to be released years ago and have yet to come out.
The people most comfortable with meth affected property are the people most comfortable with meth.
When it matters most, at the time of sale, what is acceptable is determined by the buyer.

Landlords and property managers are being held accountable for putting people into meth affected property and breaching their rights under the RTA. Too many of these people are directly responsible for the meth contamination. However, the lack of a pre-tenancy test, meant there was no evidence to hold tenants accountable.
Whatever approach you choose to take when it comes to managing meth risk, it should be a conscious one. If you choose not to know the meth status of your property, by testing before you buy, sell or in between tenancies, you have to accept a higher level of risk than those who do.
In an environment where the problems with meth are getting worse not better, if you do not have thousands of post tax dollars stashed away to address the problems which can arise, spending a few hundred tax deductible dollars on risk mitigation seems to make good sense.