As at the 27th of August 2019, the first elements of the Residential Tenancies Act Amendment Bill 2019 came into effect. The Bill defined methamphetamine as a contaminant. However, the steps necessary to introduce this into regulation, will not be taken for another 12 to 18 months.
Defining methamphetamine as an environmental contaminant, is a big step forward. It is a reflection of the fact that at some level, meth residues in property will compromise occupant health and well being.
In many overseas jurisdictions, that level has been clearly defined. In New Zealand, we are advised that it will be 12 to 18 months before regulations are developed.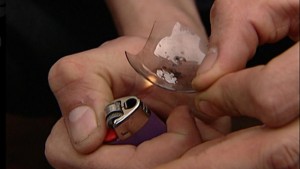 Context around acceptable levels of meth contamination
In many overseas jurisdictions, acceptable levels of meth residues have been clearly defined.
Australia developed guidelines around meth labs in 2011. Their guidelines explicitly referenced contamination from use to the same level as that arising from manufacture was unacceptable. Australia set a level of 0.5µg/100cm2.
Multiple States in the USA adopt the same levels for meth contamination from use as manufacture. California and Colorado are examples, with acceptable levels of 1.5µg/100cm2 for most use area. Utah adopted a level of 1.0µg/100cm2 and has laws around disclosure at the time of sale
New Zealand Standards
Until May 29th 2018, New Zealand had recommended levels which were in line with international precedent. These recommendations were included in NZS8510:2017, following recommendations made to the Standards Committee by ESR. ESR is the government crown research institute, which we rely on for all forensic evidence in criminal cases.
High use areas 1.5µg/100cm2
Low use areas 3.8µg/100cm2
The New Zealand Standard has not changed. ESR still stands by its report to the Ministry of Health, which informed the Standard. The Ministry of Health has not changed its recommendations.
The Genesis of the Gluckman meth report
On the 7th of December 2017 the Minister for Housing met with the Prime Minister's Chief Science Advisor and set in play a chain of events that would result in the release of the Office of the PMCSA's Meth Report.
The headlines of the report and subsequent actions to be taken by government were signaled immediately after and in days following by the Minister of Housing.
The Minister's foresight, given that at this stage no research had been undertaken and the report confirming this was not published until the end of May 2018, was uncanny.

Office of the PMCSA opinions on meth contamination
The Office of the Prime Minister's Chief Science Advisor (PMCSA) released their report on the 29th of May 2018. The premise of the report released by the Office of the PMCSA, was that no other jurisdiction treated meth contamination from manufacture in the same way as meth contamination from use. While this premise was manifestly false, with the support of a massive media campaign, this falsehood was generally accepted as fact.
This produced a platform was established from which opinions could be expressed.
The report expressed three key opinions:
That a level of 15µg/100cm2 (10 times the nearest international precedent) was OK
That risks around meth contamination were really low – so people should not worry about taking steps to protect their interests by testing
If testing was done, a lab backed test that would provide an early indication of risk, should be forgone in favour of presumptive/instant answer kits that were designed to trigger when a property was considered contaminated
The Gluckman Meth Report – a new 'standard'
Despite the authors of the Gluckman Meth Report subsequently clarifying that their report was not meant to be the basis for a new Standard, the recommendations around acceptable levels have been treated as a de facto standard by a range of government institutions.
HNZ adopted the recommendations on the day of its release. The Real Estate Authority adopted the recommendations within a matter of days. The Tenancy Tribunal took some months to formally change policy. The Principal Tenancy Adjudicator has subsequently resigned and has yet to be replaced.
A two-tier approach to meth contamination
While Government institutions are treating the recommendations in the Gluckman Meth Report as a de facto standard, the official standard NZS8510:2017, has not changed. Developed in accordance with the Standards and Accreditation Act, it is the basis against which most policies of insurance respond.
This means that when meth contamination exceeds 1.5µg/100cm2 a policy of insurance will deem a property to be contaminated. Yet a Tenancy Tribunal adjudicator, will not consider a property to be contaminated until levels exceed 15µg/100cm2. It should be considered likely that limitations on policies of insurance will follow.
Contamination as defined in the RTA Amendment Act 2019
With the exception of that part of the Act that specifically relates to contamination, The RTA Amendment Act 2019 passed into law on 27th of August 2019. The balance of the Amendment Act will come into force, when the Governor General is provided with advice by the Housing Minister regarding acceptable levels and testing methodologies. As noted, the signal here, is 12 to 18 months.
So what happens in the interim?
Use of the Standard as a framework of reference was voluntary. The Tenancy Tribunal adopted it.
The recommendations made by the PMCSA were not meant to be a new Standard. The Tenancy Tribunal adopted the recommended levels as a de facto standard.
There is now a clear framework of reference around decisions around contamination. These regulations will come into law in the indeterminate but comparatively near future. It should be considered likely that until they do, those cases that come before the Tenancy Tribunal relating to meth contamination will be considered in light of the impending regulation, using existing frameworks of reference and stated policy, to make determinations.

But what if I don't 'know' my property is contaminated?
Some people have identified the potential for Section 45A(3) to be used as an out for landlords who want to avoid liability for renting out contaminated premises. Essentially, the line runs 'if you don't test you don't know and if you don't know, you are not liable'.
To create a law that legitimised ignorance as an excuse for not complying, would be unusual. Doing so, would cut across a fundamental principle at law.
Regardless of the intention of the people who draft a regulation, application of the law is down to interpretation. This is done by the judiciary.
Will the judiciary legitimise ignorance as an excuse in the eyes of the law? Particularly when the regulations relate to PCBU obligations around health and safety. A between tenancy meth test generally costs less than $300. A reasonably practicable step?
Further there is already precedent at the Tenancy Tribunal for owner's of investment property being held accountable for renting out contaminated property, when they were not aware of the existence of contamination.
To this end, there would appear to be a high level of risk associated with reliance on ignorance of the meth status of a property as the basis on which a landlord would avoid liability for renting out a contaminated property.
So what should owners of investment property do when it comes to meth contamination?
Essentially an owner has two choices:
cross your fingers and ignore the risk
engage in an active process of meth risk management – know where you stand
Knowing where you stand in terms of meth contamination makes good sense. The investment made in getting this bit of information, especially before you buy the asset, affords property owner and their representatives, the potential to hold occupants accountable for illegal activity. The ability to hold people accountable, increases the potential to deter those who think meth is a good idea from renting a property.
Avoiding people involved with meth, reduces management hassle. It reduces wear, tear and damage and associated repair and maintenance costs. In short, it improves operational returns.
Importantly it also reduces the likelihood an owner will have to deal with the additional complications associated with meth contamination at the time of sale.
Summary
Regulation around contamination in rental properties is increasing
The risks associated with not testing for meth between tenancies are increasing
Testing for meth residues between tenancies still makes sense.
If you don't actively manage the risk, the risk has the potential to manage you.